Jitter on client side's player.
Capela
✭
Hey , I have been having a problem getting my first bolt project up and running. I ran through the tutorials and am trying to run it on my own project. I'm just trying to get the movement working for the clients, but the client's character is shaking only on the client's screen. I think it's related to the prediction on the client side not working correctly.
I'm using a command to send the input to the server, Is that the correct way to do it. I think it might be a common newbie problem.
Here is a video of the problem. let me know what code snippets you might need.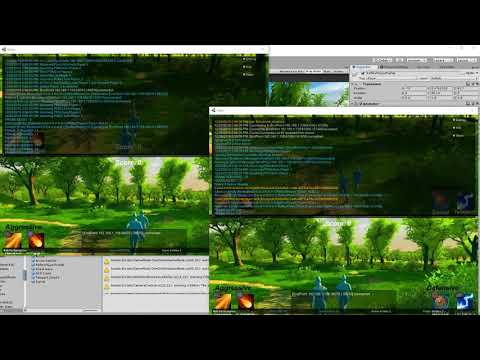 Left side is the server, Right side is the client.
The top of both screens is what the client/server is controlling, and the bottom is the other's.
I am not using a rigidbody to control the characters because I saw that that causes problems. (I'm using the default character controller)
Thanks